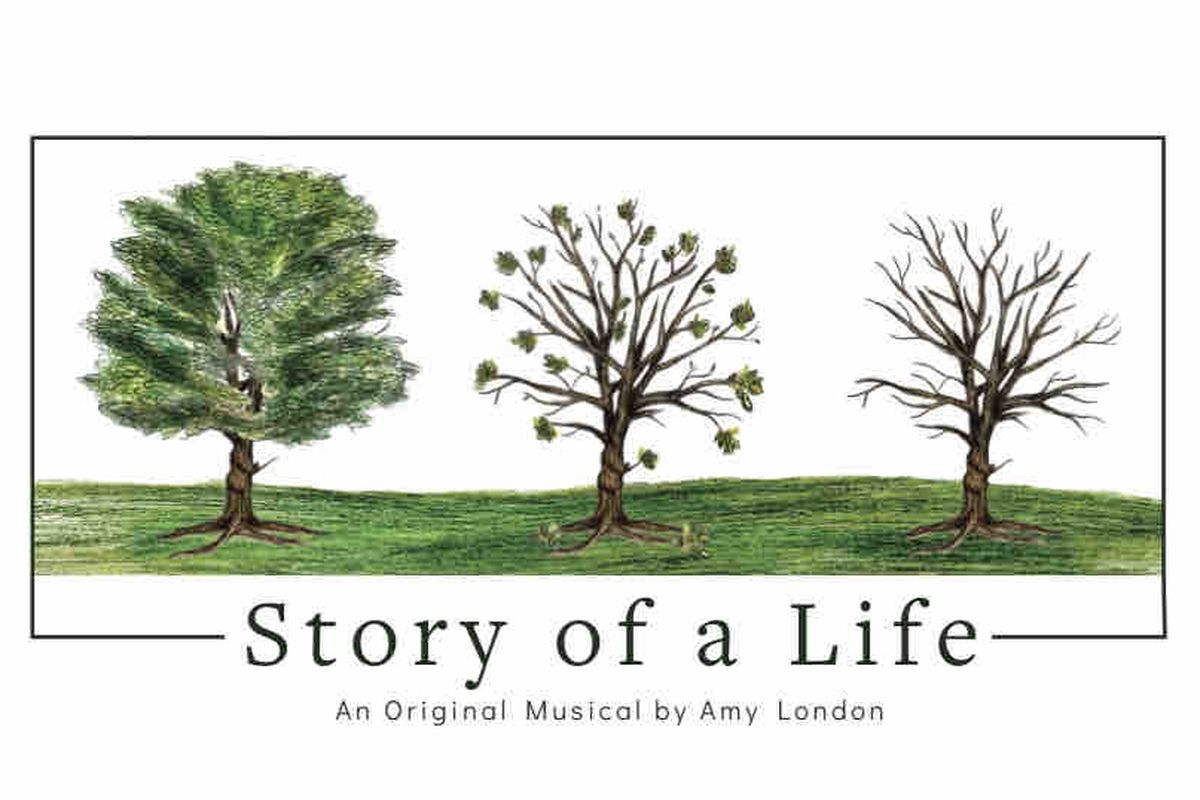 By Bill Hirschman

It's an obvious truism that most theater art – from dialogue to the lighting design – is partly a product of the artists' past experience.
But playwright-director Amy London's Story of a Life, a harrowing examination of generations caring for loved ones suffering from Alzheimer's disease, is ripped directly from the marrow of her own painful past.
And that of her daughter, the dancer-choreographer-actress Emily Tarallo. And that of Emily's father, actor Barry Tarallo.
Based in large part on London's caring for her mother with diminishing awareness over 15 years and the stories she heard from other caregivers, the workshop production playing this weekend at the Broward Center is a mixture of touching and wry reminisces interspersed with affecting music by Jim Croce, Dan Fogelberg, Joan Baez and Harry Chapin, whose song provides the show's title.
"That was a long drawn out experience with a lot of laughter and a lot tears and frustration," said London of the odyssey that lasted until her mother's death three years ago "She didn't know us for the last five years of her life. She didn't know what a holiday was. She didn't know what her birthday was. It was really severe."
Although London is best known for decades in the region as a premier production stage manager, she has been evolving this piece for some time, recognizing the growing profile of Boomers and Gen Xers becoming their parents' caregivers.
Indeed, her former husband, actor Barry Tarallo, went through a similar journey caring for his father suffering from progressive supernuclear palsy until his death in 2001.
So now, London has raised money through an online GoFundMe to stage a production with the two Tarallos plus an A-list of South Florida Equity actors, most of whom have worked with London and each other before, in some cases reaching back two decades: Irene Adjan, Steve Anthony, Patti Gardner, Terry Hardcastle, Laura Hodos and Elijah Hylton. Patrick Fitzwater is the director. The live band will be led by pianist Caryl Fantel and percussionist Roy Fantel with Anthony and Tarallo.
The presentation, set for June 18, 19 and 20 at the Broward Center for the Performing Arts' Abdo New River Room, is a workshop with some rehearsal, designed to be more than a reading and featuring some simple staging. Some of the proceeds from tickets sales will go to the Alzheimer's Association of America. London hopes that commitment will be repeated in any future productions by other companies.
The musical play's vignettes, set in a family waiting room in an Alzheimer's patient facility, are drawn to a degree from real events somewhat dramatized and then commented on by the musical numbers.
"(The novelist) William Goldman wrote (in The Princess Bride) that life isn't fair and the wrong people die. I've always loved that quote," London said. "I've lost my father, my mother, my sister, my brother, and my (second) husband not to mention my grandparents. My life has been laced with loss. I wanted to express how I dealt with loss and how I dealt with my mother becoming a ghost of herself–in some kind of positive way."
The soundtrack was key. "What I was fascinated by most was the marriage of music and memory." She recalled a musician monthly visiting the facility where her mother stayed. "He would come with his keyboard and people were tapping their fingers, getting up a doing a couple of little steps, singing along a little bit. People who hadn't spoken in my presence for months were engaged every time. So one thing I'm doing is exploring how songs mean different things to you, at different times in our lives and different times on our memory. You remember all the words to a song 30 years later if it had an impact on you."
But in private readings, the resonances for the family were sharp and pungent. Emily said, "We read the script, we sobbed the whole time, but also there were happy tears, there a lot of funny moments, too. There are heartwarming, really touching parts."
Barry kept thinking of his father, a veteran military officer with the Defense Intelligence Agency "who taught me to play baseball and how to hit a golf ball." Late in his battle, "he couldn't express himself—except in song. We happened to be sitting around the table and he joined in."
The production also provides an especially moving moment for the father and daughter: Barry is a veteran performer with Broadway credits, and his daughter has assembled an impressive resume in the past decade. But while they have often riffed with each other in a living room, they have never acted together on stage until now.
"It's been a dream of mine to work with my parents since I was a little girl. We have a little duet on one of the songs, (Croce's) 'Time in a Bottle.' "
Her father said, "When we first got together… I was teaching her the harmony part. I started with the melody and she came in with the harmony and we were looking at each other and we couldn't finish it. We both burst into tears. So I said, 'Okay, we can't look at each other. We'll have to do this back to back.' "
The work has forced the family to reevaluate parts of their lives.
London noted, "We ask the question in the play—Emily and I always talk about it. If we had the chance to know whether we will have it or not, would we want to know? And that's a very hard questions and I don't know the answer to that. I might be worse off, drive everybody around me crazy telling them what to do. But being surprised by it isn't going to be any fun either."
Story of a Life will be presented at 7:30 p.m., Friday and Saturday, and 2 p.m. Sunday at the Abdo New River Room at Broward Center for the Performing Arts, Tickets $20-25. Tickets at browardcenter.org.